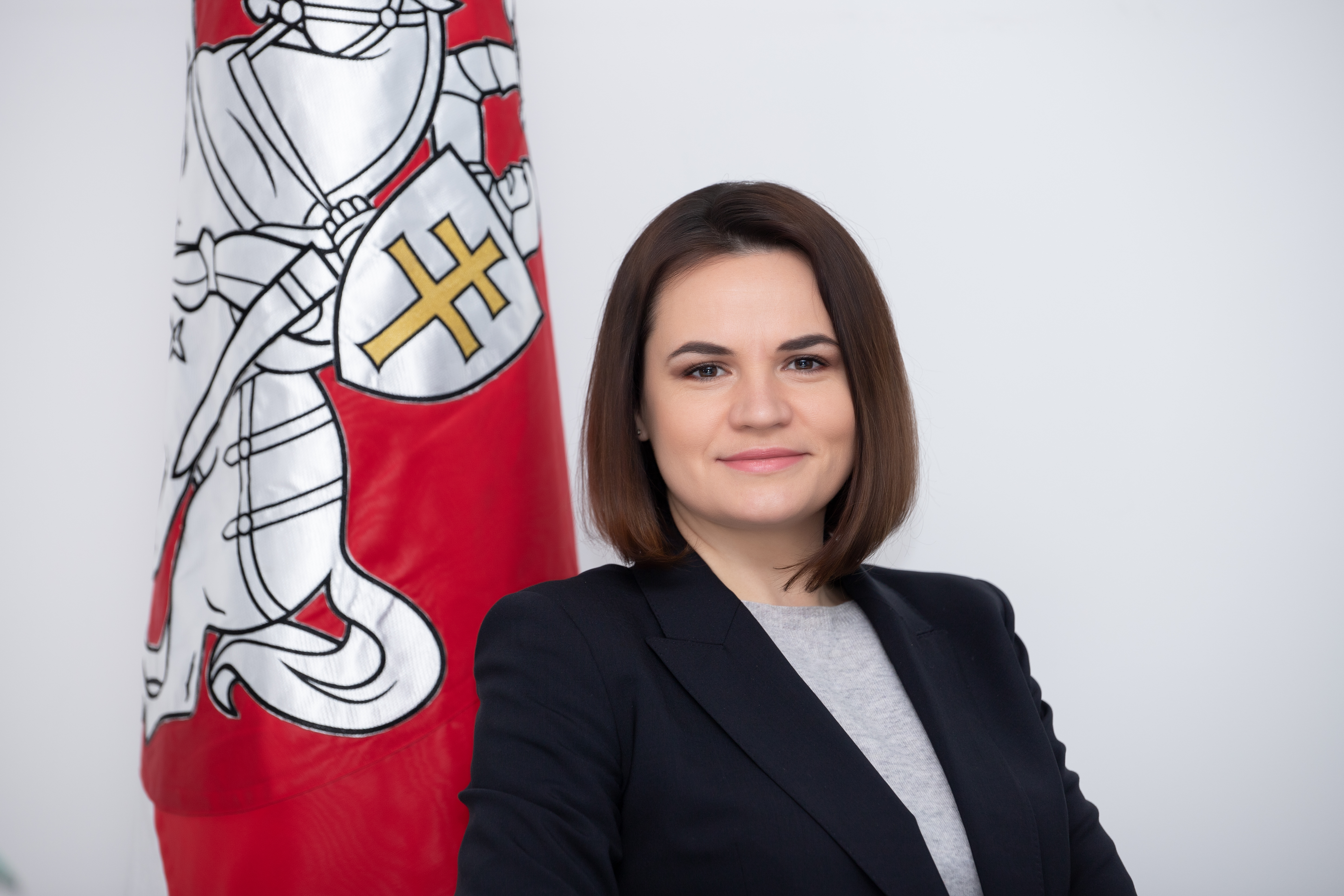 Sviatlana Tsikhanouskaya is the leader of the Belarusian democratic forces who beat the autocratic president Aliaksandr Lukashenka in a presidential election on August 9th, 2020, according to independent observers. She stepped into the race after her husband was arrested for his presidential aspirations. Tsikhanouskaya united Belarusian democratic forces together with two other leaders – Maria Kalesnikava and Veranika Tsapkala.
After her forced exile, Tsikhanouskaya inspired unprecedented peaceful protests around Belarus, some of which numbered hundreds of thousands of people. She advocates for the release of 1500+ political prisoners and peaceful changes through a free and fair election. In her meetings with world leaders, she emphasized the need for a braver response to the actions of the Belarusian dictatorship.
Tsikhanouskaya became a symbol of peaceful struggle for democracy and female leadership. Among dozens of other distinctions, Sviatlana Tsikhanouskaya is a recipient of the Sakharov Prize awarded by the European Parliament and the Charlemagne Prize of Aachen. She is included in Bloomberg's TOP-50 Most Influential People, Financial Times' Top 12 Most Influential Women, and POLITICO's Top 28 Most Influential Europeans.
Participating on these events
Participating on these events
This is a long title about something very important – a speech about free speech
When: Tuesday april 5th, 13:00–15:00
Language: English