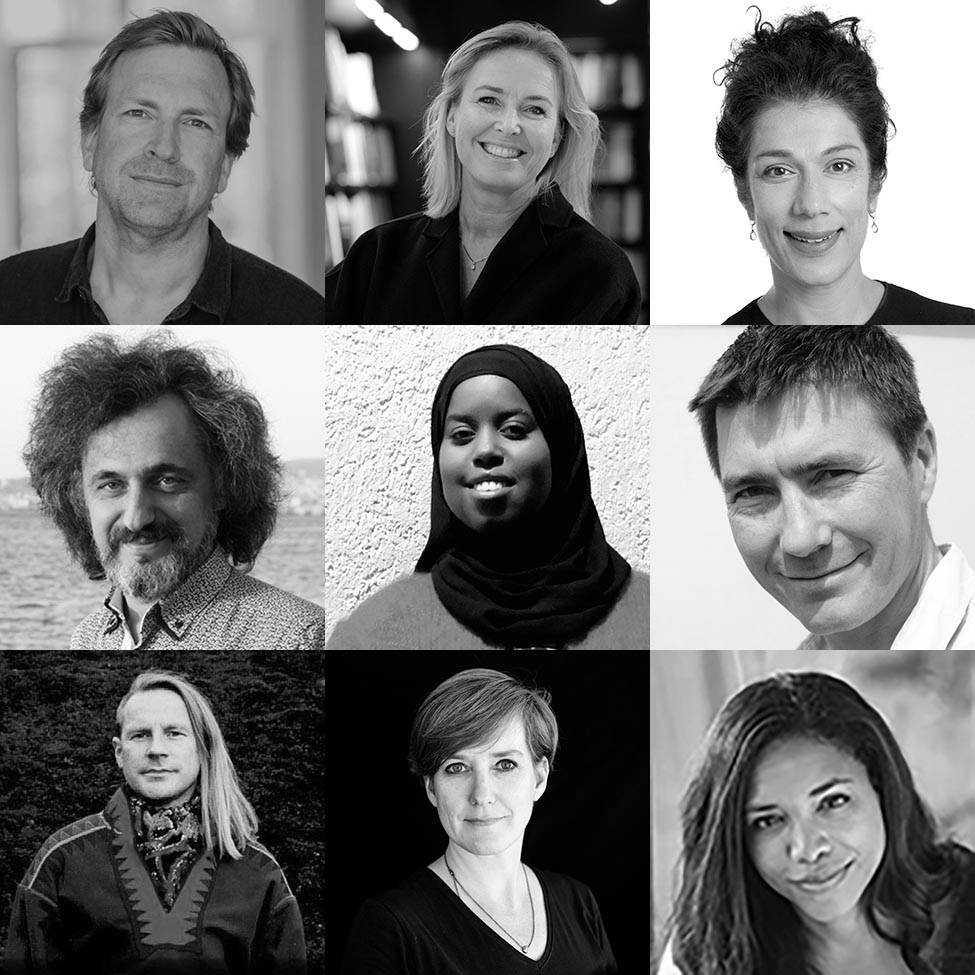 Get to know the commitee that will set the agenda for WEXFO 2022.
Aage Borchgrevink
CHAIR
Head of the Center for International Justice, The Norwegian Helsinki Committee. He is also a freelance journalist and critic. He has published academic publications on inter alia human rights, elections, radicalization, and terrorism, and published three books of fiction and four books of non-fiction. He is a member of the Writers Union and the Non-Fiction Writers' and Translators' Union (various positions in boards and committees from 2004 in both organizations. From 2021 chair of the board of NFFO (Norwegian Non-Fiction Writers' and Translators' Union). Member of various boards in Norway and abroad, including Stichting Justice Initiative (Netherlands and Russia) 2003–2009, Helsinki Monitor (Netherlands) 2001—2004, Norwegian PEN, and the International Advisory Board of the Public Defender of the Republic of Georgia (2014-2018). At present member of the board of Truth Hounds (Ukraine). Eduacation: 1997 University of Oslo/State University of New York. Master's Degree Comparative Literature. Awards: 2004 Norwegian PENs Ossietzky Prize for defending freedom of expression. 2013 The Norwegian Critics' Prize for Non-Fiction (For En norsk tragedie, Gyldendal 2012)
Aleksander Verkhovsky
Director of the SOVA Center for Information and Analysis, a Moscow-based Russian non-profit organization.  He is a member of the Public Council of the Ministry of Interior and author or co-author of a number of books on the issues of political extremism, nationalism and xenophobia in contemporary Russia.
Ande Somby
Sami joik artist and an associate professor at the Faculty of Law at the University of Tromsø, specializing in Indigenous Rights Law. One of the cofounders of the Sámi publishing house and record label Dat.
Anne Schiøtz
Director of the Norwegian Booksellers Association and board member of the European and International Booksellers Association (EIBF). Board member the Norwegian Vocational School of the Book Industry and former board member of the Association for Studies of Culture and Traditions. Former general secretary of the Genealogy Society of Norway. Master of Science in Business and Economics. Two Master programmes, one in Digital Communication and one in Business and Innovation.
Alexandra Logvinova
Publisher in Belarus.
John Steinmark
Coordinator for the Freedom of Expression Committee in Börsenverein and Freedom of Expression Week, The German Bookseller and Publishers Association since 2016. Co-organized the Peace Prize of the German Book Trade from 2017 to 2019. He studied Sociology and Philosophy in Florida, Amsterdam and Frankfurt.
Celina Bright Taylor
Works for SAFEMUSE- Safe Havens for Artists, august 2020-, advisor. Lecturer Utøya/Det Eurpoeiske Wergelandsenteret. Balansekunst, FN-Sambandet and Fivas. From February 2019 chair OSCE, previously assistant at ODIHR. NOAS, advisor and board member Fellesrådet for Afrika, advisor Leadership Foundation. Education: New York University, 2015-2017, Master International Relations and International Law, Universitet i Oslo, 2010-2013, Bachelor International Studies and 2008-2010, Bachelor History. Universitá Degli Studia Di Perugia, Perugia, Italia 2003-2007, International Relations.
Joakim Lie
Project manager Fritt Ord Foundation. Project leader for national initiative reaching out to students in order to highlight issues of freed speech and democracy. Executive MBA, Copenhagen Business School.
Sumaya Jirde Ali
Norwegian-Somali public debater, author, and poet. She has received many prizes for her activities, Årets Bodøværing-prisen, Zola-prisen, Osloprisen Årets stemme, Ord i Grenseland-prisen, Den norske forfatterforeningens Ytringsfrihetspris, and Amalie Skram-prisen. Has a bachelor degree in social anthropology, columnist in Morgenbladet, critic in Vinduet, and editor of the magazine Fett.
Romana Cacchioli
Executive Director, PEN International, since October 2020. Over twenty-five years' experience working in human rights.
Veslemøy Østrem
Managing editor in the Norwegian newspaper Vårt Land and head of the Media Network in Norway. She has held various leadership roles in the media industry, and has led Aftenposten's policy and finance department, as well as the newspaper's work to develop new business areas within editorial conferences.
Laila Bokhari
Academic, diplomat and politician. Former deputy minister/state secretary with the Office of the Prime Minister and the Ministry of Foreign Affairs of Norway. Research field: Terrorism and violent extremism. Member of the 22 July Commission / Breivik inquiry. Published author. Board member. Chair of the Board of Lillehammer Museums.