Everyone with an interest in promoting freedom of expression is welcome to join WEXFO as a shareholder. We recruit shareholders and partners locally, nationally, and internationally.
A share in the ideal joint stock company, WEXFO costs NOK 25.000 (approximately € 2,500).
Wexfos shareholders are:
Aller, Norwegian media; Amedia, Norwegian media; ARK Bokhandel, Norwegian Bookstore Chain; Aschehoug, Norwegian Publisher; Associazione Italiana Editori (AIE). Italian Publishers Association; Brazilian Book Chamber, Brazil; Association of Norwegian Theatres and Orchestras; Bonnier Books, Swedish publisher; Bonnier forlag, Norwegian Publisher; Börsenverein, German Association of booksellers and publishers; Cappelen Damm, Norwegian Publisher; C.H Beck Verlag, German Publisher; De norske Bokklubbene, Norwegian Book Club; Civita, think tank; Creo –   the union for arts and culture; Egmont, media; Eum Publishing House, South Korea; FEP- Federation of European Publishers; Forlagshuset Vest, Norwegian Publisher; Finnish Publishers Association; Forlagsfinans A/S, Norwegian Publisher; GAU (Groep Algemene Uitgevers), Netherland Publishers Association; Grafil, Norwegian organisation for visual communication; Gudbrandsdølen Dagningen AS, Norwegian newspaper; Gyldendal, Norwegian Publisher; Hamar Arbeiderblad, Norwegian newspaper; Oslo Freedom Forum, Human Rights Foundation, New York; Kagge, Norwegian Publisher; Lillehammer kultur; Mimeta, give people access to free artistic expressions; Must as, Norwegian Society of Composers and Lyricists; Norli AS, Norwegian Bookstore Chain; Nordstedts, Swedish publisher; Norwegian Actors' Equity Association; Norwegian Booksellers Association; Norwegian Filmmakers' Association; Norwegian Library Association; Norwegian Media Businesses' Association; Norwegian Publishers Association; Norwegian Specialized Press Association; NTB – The Norwegian News Agency; Odd Reidar Øie; The Council for Music Organisations in Norway; The International Publishers Association (IPA); The Nansen Humanistic Academy (Nansenskolen); The national organization for photographers and camera based artists; The Norwegian Non-Fiction Writers and Translators Association; The Norwegian Festival of Literature; PEN, Norway; Polaris, Norwegian media; Piratförlaget Holding AB, Swedish Publisher; Samlaget, Norwegian Publisher; Sahoipyoung, publisher South-Korea; Schibsted Norwegian Media; Syndicat national de l'édition, French Publishers Association; Swedish Publishers Association; The Lillehammer Museums; The Norwegian Press Association; The Norwegian Society of Authors; The Publishers Association, UK; The Riksmaalsociety ― the Society for the Preservation of Traditional Standard Norwegian; Torleif Dahls Kulturbibliotek; TU- Medier i Sverige, Swedish Media Publishers' Association; TV 2, Broadcasting; TV 2 school; Vigmostad og Bjørke, Norwegian Publisher; Writers' Guild of Norway; WAN-ifra World Association of News Publishers.
We invite you to subscribe to shares in Wexfo (you are welcome to buy more than one!).
Please contact us if you want to buy share(s), or for any further information.
SPONSORS
For our Youth's Participation in Society-project we are sponsored by Sparebankstiftelsen DnB.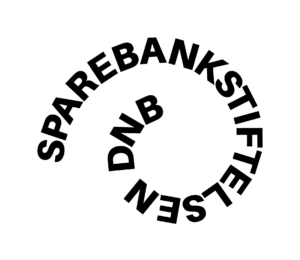 PARTNERS